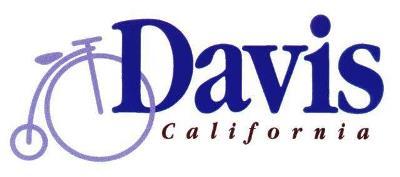 Wastewater Treatment Plant Lead Operator
Davis, CA, United States
Full Time
---
The City of Davis is currently recruiting for a Wastewater Treatment Plant (WWTP) Lead Operator to inspect, operate, and maintain a wastewater treatment facility; to assist with or be responsible for daily operational controls and monitoring of plant processes; to perform corrective and repair work on plant systems; and to perform general maintenance work at plant facilities.
Salary Range: $4,839.88 - $5,882.90 / Month
This class is distinguished from the WWTP Operator II by certification at a Grade III level. This class is further distinguished by the performance of the full range of plant operations duties in all assigned areas, including leading the work of lower level operators, and acting as shift supervisor as scheduled.

The WWTP Lead Operator receives direction from Wastewater Treatment Plant Senior Operator. Exercises technical and functional supervision on weekends, holidays or as assigned.
For more information regarding the position and benefits, please visit www.cityofdavis.org - Online applications only. Paper applications will not be accepted.
Additional Application Instructions
A City of Davis online application must be submitted to be considered for this position. Paper applications will not be accepted.